In the ever-evolving landscape of Adult SEO, creativity and a deep understanding of the industry dynamics are your allies. We'll highlight the need for a comprehensive strategy that encompasses content regulations, keyword research, on-page optimization, technical aspects, backlinks, user experience, social media, video optimization, local SEO, and robust monitoring and analytics.
In conclusion, this introduction sets the stage for a journey through the nuances of Adult SEO. The chapters that follow will equip you with the knowledge and tools to not only navigate the unique challenges but also thrive in the adult niche, enhancing your online adult business's visibility and success.
Navigating the Sensitive Terrain of Adult SEO
The world of adult content presents a unique and sensitive landscape for SEO practitioners. Navigating this terrain is not for the faint of heart, as it comes with its own set of challenges and nuances.
Dealing with Legal and Content Restrictions
Adult websites must navigate a complex web of content restrictions and regulations to ensure legal compliance and maintain a safe user experience. Understanding the laws and regulations specific to adult content in your jurisdiction is paramount. Here are the key aspects to consider:
Jurisdiction-Specific Compliance: Different regions have different regulations governing adult content. It's essential to be aware of the laws in your jurisdiction to avoid legal complications. This may include age restrictions, content labeling, or other requirements.
User Safety: Compliance with content regulations isn't just about legality; it's also about user safety. Ensuring that your content aligns with these regulations contributes to a positive user experience, which can enhance your website's reputation.
Adult websites are bound by strict content guidelines and regulations. To operate successfully in this space, it's vital to understand and adhere to the laws specific to adult content in your jurisdiction. This is more than a legal obligation; it's a cornerstone of a positive user experience.
Compliance is Non-Negotiable: Adhering to regulations is not just about avoiding legal repercussions but also about ensuring the safety and comfort of your visitors.
Proactive Measures: Being proactive in understanding and complying with regulations is crucial. It's a proactive approach that sets the stage for a trustworthy adult website.
Surmounting Hurdles in the Adult Niche SEO
The adult niche presents unique challenges in the world of SEO. Conventional SEO strategies may not be directly applicable, and adult sites often require tailored approaches. Let's delve into these challenges:
Link Building: Adult sites face challenges in link building, as many mainstream websites may be hesitant to link to adult content. Overcoming this challenge involves building relationships with industry-relevant websites and platforms, focusing on quality over quantity.
Advertising: Advertising adult content can be challenging due to restrictions on many advertising platforms. Creativity and a deep understanding of the adult industry's dynamics are essential to effectively promote your content.
The adult niche brings its own set of challenges. Conventional SEO strategies might not be as effective, and adult sites often require specialized approaches. Success here demands creativity and a deep understanding of the industry's dynamics.
Adaptation is Key: Recognizing that what works for mainstream websites may not work here is the first step. It's about adapting strategies to the unique characteristics of adult content.
Embracing Uniqueness: Don't be discouraged by the challenges. Instead, see them as opportunities to innovate and find new ways to achieve SEO goals in the adult niche.
The Significance of Ethical and Accountable Practices
Ethics and responsibility are fundamental in adult SEO. While it may be tempting to resort to questionable tactics for quick results, maintaining ethical practices is essential for building credibility and trust over the long term. Here's why ethics matter:
Building Credibility: Ethical practices contribute to your website's credibility. Users are more likely to trust and engage with content that adheres to ethical standards, which can lead to higher retention rates and better rankings.
User Privacy: Respecting user privacy and consent is vital in the adult industry. Transparent practices that prioritize user privacy not only align with ethical standards but also contribute to a positive user experience.
In the adult SEO world, ethics and responsibility take center stage. It's tempting to take shortcuts, but the long-term success of your adult website depends on ethical practices.
Resist Temptation: In the quest for quick results, it's easy to veer into questionable territory. However, maintaining ethical practices builds credibility and trust over time.
Transparency and Respect: Transparency, consent, and respect for user privacy should guide every aspect of your adult SEO strategies. This ethical foundation will set you apart in the industry.
Discovering the Right Keywords for Adult Content
Keyword research is the bedrock of any successful SEO strategy, and when it comes to adult websites, it's no different. In this chapter, we will explore the intricacies of keyword research tailored to the adult niche.
Adhering to Content Restrictions and Regulatory Measures
Adult SEO is all about understanding your target audience's search behavior and aligning your content with their interests. Here's how to identify relevant adult keywords:
User Intent: Start by understanding what users are searching for when it comes to adult content. This may vary from explicit terms to more euphemistic language.
Keyword Research Tools: Utilize keyword research tools to discover terms and phrases that resonate with your niche. These tools can provide valuable insights into what's trending.
Long-Tail Keywords: Don't overlook the power of long-tail keywords. These longer, more specific phrases may have lower search volume but can lead to higher conversion rates. They allow you to target niche audiences effectively.
In the adult realm, keywords range from the highly explicit to the more euphemistic. The challenge lies in identifying terms that not only attract traffic but also align with your content and audience.
Explicit vs. Euphemistic: Striking a balance between explicit keywords and more euphemistic terms depends on your niche and the nature of your content.
Consider User Intent: Think about what users are searching for and why. This will guide your keyword selection.
Understanding what keywords your competitors are targeting can provide invaluable insights. Tools like SEMrush and Ahrefs can help you uncover competitor strategies.
Analyze Top Performers: Look at the websites ranking highest in your niche. What keywords are they targeting, and how can you compete?
Long-Tail Opportunities: Often, it's the less competitive, long-tail keywords that can bring you the most engaged visitors.
Balancing Specificity and Sensitivity
One of the unique challenges in adult SEO is balancing specificity and sensitivity. Adult keywords can range from explicit to more discreet terms. Here's how to strike the right balance:
Content Segmentation: Segment your content to address different user preferences. This might include sections that cater to explicit content and others for a more discreet audience.
User Feedback: Monitor user feedback and adapt your content strategy accordingly. This allows you to fine-tune your approach based on the preferences of your audience.
In the adult industry, it's tempting to go as specific as possible. While specificity is crucial for attracting the right audience, it can sometimes alienate a broader readership.
The Power of Specificity: Specific keywords attract visitors who know exactly what they want. They convert well.
Avoiding Alienation: Balance specific terms with broader ones to ensure your content appeals to a wider range of users.
Harness Long-Tail Keywords for Precise Traffic Targeting
Long-tail keywords are a potent tool in the adult niche. While they may have lower search volume, they often lead to more engaged and targeted traffic. Here's how to make the most of long-tail keywords:
Niche Audiences: Long-tail keywords allow you to target niche audiences more effectively. Craft content tailored to their specific interests.
Conversion Potential: Long-tail keywords often have a higher conversion potential. Users searching for these terms are more likely to engage with your content.
Competitive Advantage: In a competitive landscape, long-tail keywords can be your competitive advantage. They may have less competition, making it easier to rank.
Content Ideas: Long-tail keywords can also inspire content ideas. Answering niche questions can establish you as an authority
As we move forward in this guide, you'll see how these keywords tie into various aspects of SEO, from on-page optimization to backlink strategies. Effective keyword research is the compass that will guide you through the adult SEO landscape.
Optimizing On-Page Content for Better Results
When it comes to adult SEO, on-page optimization is the cornerstone of your strategy. This chapter delves into the crucial aspects of optimizing your content to ensure it's not only engaging and informative but also well-structured for search engines.
Improving Title Tags and Meta Descriptions
Title tags and meta descriptions are the first things users see in search engine results. To make a positive impression and increase click-through rates, you need to optimize them effectively.
Crafting Compelling Title Tags:
Main Point First: writing framework by placing the most critical information at the beginning of your title. This helps users understand what your content is about instantly.
Incorporate Keywords: Include relevant keywords in your title naturally. This signals to search engines and users that your content is a match for their query.
Concise and Descriptive: Keep your titles concise yet descriptive. Aim for around 60 characters to ensure they display correctly in search results.
Creating Engaging Meta Descriptions:
Summary of Content: Meta descriptions should provide a brief summary of what users can expect from your page. Use action-oriented language.
Unique for Each Page: Avoid duplicating meta descriptions across pages. Craft a unique description for each page to increase relevance.
Call to Action: Include a clear call to action (CTA) to encourage users to click through to your site.
Utilize H1, H2, and H3 Headers for Optimal Content Structure
Properly structuring your content using headers is essential for both user experience and SEO. Search engines use headers to understand the hierarchy of information on your page.
H1: The Page Title: This is typically reserved for the main page title and should include your primary keyword.
H2: Subheadings: Use H2 headers for section titles. These help break down your content into digestible chunks.
H3: Subsections: If needed, use H3 headers to further divide your content.
The Importance of Proper Structure:
A well-structured page is easier for both users and search engines to navigate. It helps with readability and user experience.
Scannable Content: Users often scan content, so headers guide them to what's most relevant.
Keyword Emphasis: Headers also give weight to keywords, signaling their importance to search engines.
Crafting Compelling and Informative Adult Content
Content is king in the world of SEO. Creating engaging and informative adult content is vital not only for search engine rankings but also for user satisfaction.
Quality Over Quantity:
Focus on Relevance: Ensure your content is relevant to your target audience. It should address their needs, interests, and desires.
Avoid Duplication: Steer clear of duplicate content. Each piece of content should offer something unique and valuable.
Regular Updates: Periodically update your content to keep it fresh and current.
User-Centric Approach:
Remember that you're creating content for real people, not just search engines. The user experience should be at the forefront.
Mobile Optimization: Ensure your content is mobile-friendly, as more users browse on smartphones.
Feedback and Interaction: Encourage user feedback and interactions to build a community around your content.
Laying the Technical SEO Foundation
Technical SEO is the invisible framework that ensures the visibility and performance of your adult content online. Below, we'll look at the most important aspects of building the right technical foundation to ensure your site is secure, accessible, and error-free. 
It's not about content or keywords, it's about making sure your site is technically secure and search engine friendly.
Using SSL Encryption for Improved Security
Ensuring the security of your adult website is paramount, both for the protection of your users and for improved search engine rankings.
Securing with SSL:
SSL Basics: SSL (Secure Sockets Layer) is a standard security protocol that establishes encrypted links between a web server and a browser. It's indicated by "https://" in the URL.
Search Engine Preference: Search engines prioritize secure websites, so SSL is now a ranking factor. Having SSL in place can positively impact your SEO efforts.
Trust and Privacy: SSL instills trust in your users. It reassures them that their interactions with your site are private and secure.
XML Sitemaps for Comprehensive Crawling
XML sitemaps are like a roadmap for search engine bots, guiding them through your site's content efficiently.
Efficient Crawling:
Structured Data: XML sitemaps contain information about the organization of your site, including the priority of pages. This helps search engines understand the hierarchy of your content.
Faster Indexing: When search engines can find and understand your content easily, they can index it faster, potentially leading to quicker ranking improvements.
Regular Updates: Ensure your XML sitemap is kept up-to-date as you add or remove content from your site.
Resolving Technical Challenges and Rectifying Broken Links
Technical issues and broken links can harm user experience and, consequently, your SEO efforts.
Regular Audits:
Scheduled Audits: Perform regular technical audits of your site to identify issues. Several tools are available for this purpose.
Fix Broken Links: Identify and fix broken links. Broken links frustrate users and can lead to search engine penalties.
Crawl Errors: Use tools like Google Search Console to identify crawl errors and fix them promptly.
404 Errors: Broken links (404 errors) are bad for user experience. Regularly check for broken links and redirect them to relevant pages.
By mastering the technical foundations of SEO, you ensure that your website runs smoothly and efficiently, contributing to higher search engine rankings.
Building Authority Responsibly with Adult Content Backlinks
In the realm of adult SEO, building authority through backlinks is a nuanced process that demands a commitment to ethical practices and a deep understanding of the unique challenges presented by this sensitive landscape.
Backlinks, those precious connections from other websites to yours, can significantly impact your website's credibility and search engine ranking.
Guiding Through the Challenges of Adult Link Building
Building backlinks in the adult niche comes with a set of unique challenges that require careful consideration.
Content Relevance: Seek backlinks from websites related to adult content or the specific niche you operate in. Relevance matters in the eyes of search engines.
Ethical Considerations: Ensure the websites you approach for backlinks align with ethical standards and content regulations.
Community Engagement: Engage with adult communities that allow backlinks, but do so thoughtfully and respectfully.
Stigma and Judgment: The adult industry often faces social stigma, which can deter potential link partners.
Emphasizing Quality Over Quantity in Backlink Prioritization
In the adult niche, quality should always be your priority when it comes to backlinks. Quality backlinks from authoritative and relevant sources have a more significant impact on your SEO efforts.
Reputable Sites: Aim for backlinks from reputable and well-established adult websites. These carry more weight in the eyes of search engines.
Content Value: Ensure the content around your backlink is valuable and engaging. It should provide a good user experience.
Natural Link Growth: Avoid manipulative link-building techniques, as these can lead to penalties.
Relevance: Seek backlinks from websites related to your niche. These are more valuable to search engines.
Ethical Outreach and Partnerships for Sustainable Growth
Engaging in ethical outreach and partnerships is crucial for a sustainable adult SEO strategy.
Respectful Outreach: When reaching out for backlink opportunities, maintain respect for the website owners and their audiences.
Link Exchange: Consider mutually beneficial link exchanges with relevant, ethical adult websites.
Link Earning: Focus on creating content so valuable that others naturally want to link to it.
Building authority through backlinks in the adult niche requires patience, tact, and a commitment to ethical SEO practices.
Navigating the world of adult backlinks demands a nuanced approach. It's about fostering relationships, offering value, and emphasizing quality over quantity.

As we delve deeper into the art of SEO, we'll next explore the critical aspect of providing an exceptional user experience and the role it plays in the success of your adult website.
Balancing Content and Design for Optimal User Experience
In the realm of adult SEO, the user experience is paramount. Creating a delicate equilibrium between content and design is key to keeping your visitors engaged, satisfied, and coming back for more.
Designing User-Friendly and Intuitive Interfaces
An intuitive interface is like a friendly guide, ushering visitors through your site seamlessly. Here's how you can create an intuitive and user-friendly interface:
Clear Navigation: Ensure your site's navigation is straightforward. Visitors should quickly find what they're looking for.
Logical Layout: Organize content logically. Categories, tags, and menus should make sense.
Search Functionality: Implement a robust search feature for users seeking specific content.
Optimizing Site Speed for a Smooth User Experience
The speed of your website can significantly affect user experience. Quick-loading pages keep visitors engaged and happy. Here's how to enhance site speed:
Optimized Images: Compress images and use appropriate formats to reduce load times.
Caching: Implement browser caching to speed up loading for returning visitors.
Minimalist Design: Keep your design clean and uncluttered, reducing page load times.
Ensuring Mobile Responsiveness for On-the-Go Users
With an increasing number of users browsing on mobile devices, mobile responsiveness is non-negotiable. It's essential for maintaining a robust user experience:
Responsive Design: Ensure your site's design adapts to different screen sizes.
Mobile-Friendly Content: Optimize content for mobile consumption, including video and images.
Testing: Regularly test your site on various mobile devices to ensure it works seamlessly.
Balancing content and design while prioritizing user experience is fundamental in the adult SEO landscape. By creating user-friendly interfaces, enhancing site speed, and ensuring mobile responsiveness, you're on the path to satisfying your visitors and improving your website's SEO performance.
Leveraging Online Platforms for Adult Content on Social Media
In today's digital landscape, social media has become a powerful tool for connecting with audiences and promoting adult content. However, it comes with its own set of unique challenges and restrictions.
Addressing Social Media Limitations and Guidelines
Social media platforms have stringent policies regarding adult content, making it essential to navigate these restrictions. Here's how to tackle them:
Know the Rules: Familiarize yourself with the content policies of each platform you intend to use.
Alternative Networks: Explore adult-friendly social networks or industry-specific platforms where you can share content more freely.
Privacy Settings: Adjust your privacy settings to control who can view your content.
Cultivating a Vibrant Online Adult Community
Creating a dedicated online community around your adult content can drive brand loyalty and engagement. Here's how to foster such a community:
Forums and Groups: Establish forums or private groups where your audience can discuss and share their thoughts.
Content Personalization: Tailor your content to your target audience's preferences and desires.
Engage Actively: Respond to comments and messages promptly to keep the conversation flowing.
Efficient Approaches for Content Sharing and Promotion
Effectively sharing and promoting your adult content on social media is an art. Consider the following strategies:
Scheduled Posts: Schedule your posts during peak user activity times to maximize visibility.
Paid Advertising: Utilize targeted paid ads to reach your ideal audience.
Collaborations and Influencers: Partner with influencers or similar adult brands for cross-promotion.
Effectively utilizing social media platforms to promote adult content can significantly increase your visibility and reach. However, it's essential to remain vigilant about compliance with platform rules.
Maximizing the Potential of Visual Content in Video SEO
The world of adult content extends beyond images and text, and videos play a significant role in engaging your audience. Video SEO is the key to ensuring your adult videos are discoverable and drive organic traffic.
Utilizing the power of video can be a crucial factor in adult SEO.
Enhancing Adult Video SEO
Video optimization is not just about adding the right tags; it's about creating a holistic approach to maximize search engine visibility.
Keyword Research:
Identify Target Keywords: Research keywords that relate to the content of your videos, and use tools like Google's Keyword Planner for insights.
Long-Tail Keywords: Incorporate long-tail keywords specific to the adult niche to target a more relevant audience.
Competitor Analysis: Analyze the keywords used by competitors in the same niche.
Title and Description:
Descriptive Titles: Create clear and descriptive video titles that incorporate your target keywords.
Optimized Descriptions: Write comprehensive video descriptions, including relevant keywords and a brief summary of the content.
Leveraging Informative Titles and Tags
Effective use of titles and tags is a critical aspect of video SEO. 
Here's how to utilize them effectively:
Titles
Keyword Inclusion: Ensure that your target keywords appear naturally in the video title.
Clarity: Make sure the title gives viewers a clear idea of what to expect in the video.
Tags
Relevance: Use tags that are relevant to the video's content, and consider both broad and niche tags.
Avoid Spammy Tags: Do not engage in keyword stuffing, as it can negatively affect your video's ranking.
Implementing Hosting Solutions and Embedding Strategies
Selecting the right hosting platform and embedding practices can have a significant impact on the visibility and performance of your adult videos.
Consider Established Platforms: Use reputable and established adult hosting platforms that prioritize user experience and security.
Embedding Options: Utilize platforms that offer options for embedding videos on your website or blog.
Security Measures: Ensure the hosting platform implements security measures to protect your content and users.
In the digital era, video content is a potent tool for adult SEO. By optimizing your videos effectively, you can enhance your online presence and engage with a broader audience.
Connecting with Your Local Audience through SEO
Local SEO in the adult industry presents unique challenges and opportunities. Unlike global SEO strategies, local SEO is about connecting with your audience in specific geographic locations.
Managing Privacy Issues in Local SEO
Privacy concerns are paramount when dealing with adult content at a local level. Here's how to address them:
Privacy Policies
Transparent Policies: Ensure your website has clear and concise privacy policies that address how user data is collected, stored, and used.
Legal Compliance: Adhere to local and international regulations, such as GDPR, for handling user data responsibly.
Geotargeting and Anonymity
User Anonymity: Provide options for users to access your content anonymously, considering the sensitive nature of adult content.
Geotargeting: Implement geotargeting for a personalized experience while respecting user privacy.
Focusing on Local Keywords and Geographic Phrases
The heart of local SEO is using the right keywords and geographical terms to attract local users. Here's how:
Keyword Research
Local Keywords: Identify keywords that are relevant to your local audience, such as city names or region-specific terms.
Competitor Analysis: Analyze local competitors to discover keywords they are ranking for.
On-Page Optimization
Localized Content: Create content that speaks to your local audience, such as event listings, local news, or adult entertainment venues in the area.
Structured Data Markup: Use structured data to provide search engines with information about your location.
Leveraging Specialized Directories and Listings for Adult Websites
Local adult directories and listings can significantly boost your local SEO efforts:
Directory Submissions
Relevance: Submit your website to adult directories that are relevant to your niche and location.
Consistency: Ensure consistency in the information you provide across all directories.
Google My Business: Create and optimize your Google My Business listing to appear in local searches and on Google Maps.
Niche Directories: Explore niche-specific adult directories and listings that cater to your target audience
Local SEO opens doors to a geographically relevant audience while respecting privacy concerns and optimizing for local searches. This strategic approach can significantly boost your adult website's visibility and engagement with users in your area.
Tracking Progress with Monitoring and Analytics
In the dynamic world of adult SEO, monitoring and analytics play a vital role in assessing the effectiveness of your strategies, identifying areas for improvement, and staying ahead of the competition.
Monitoring is the compass of your adult SEO journey. It ensures you stay on the right path and make necessary course corrections.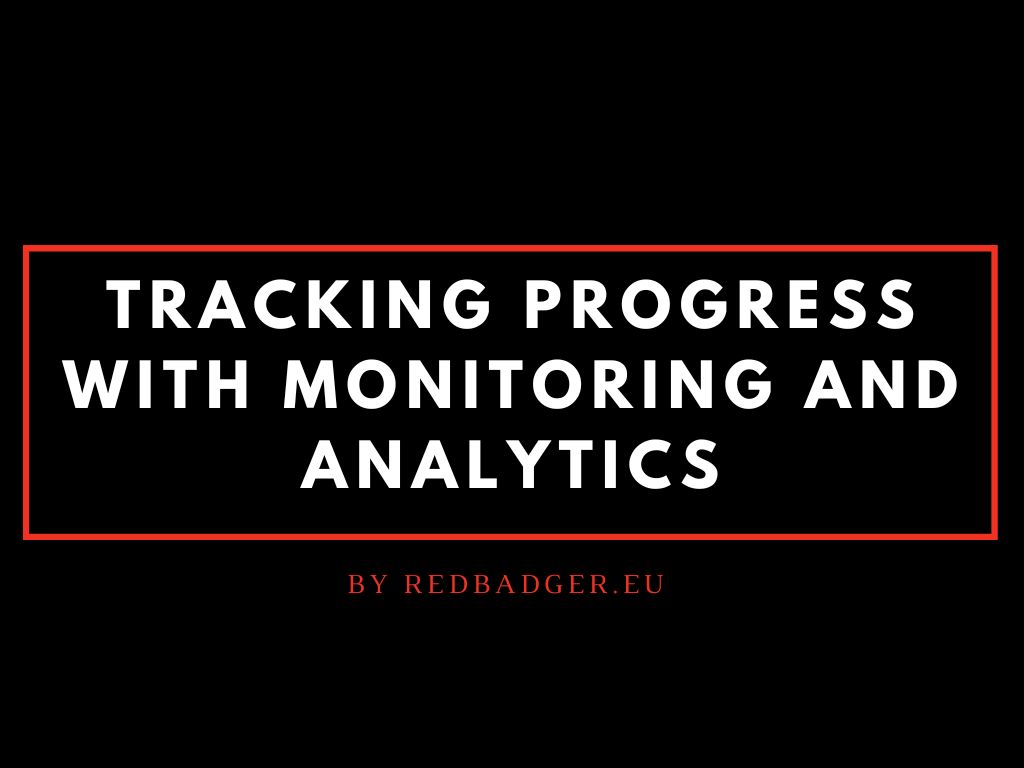 Keyword tracking is fundamental to gauge the effectiveness of your SEO efforts:
Keyword Tracking Tools: Invest in reliable keyword tracking tools to monitor your keyword rankings.
Competitor Analysis: Analyze the rankings of your competitors to identify opportunities and threats.
Local SEO Rankings: If you focus on local SEO, track your rankings for geographically relevant keywords.
Website traffic analysis provides insights into your audience and helps refine your content strategy:
Audience Segmentation: Use Google Analytics to segment your audience by demographics, geography, and more.
Behavior Analysis: Understand how users interact with your site and pinpoint areas for improvement.
Engaged users are more likely to convert and help boost your SEO performance:
Bounce Rate: Monitor and reduce your bounce rate to keep users exploring your site.
Average Session Duration: Aim for longer session durations, indicating users find your content valuable.
Conversion Rate: Track conversion rates for sign-ups, purchases, or any desired action on your site.
Understanding your backlink profile is essential for maintaining authority and avoiding penalties:
Backlink Analysis Tools: Utilize tools like Ahrefs, Moz, or SEMrush to analyze your backlink profile.
Quality Over Quantity: Prioritize high-quality backlinks and address toxic or spammy ones.
As mobile usage continues to rise, monitoring mobile performance is crucial:
Mobile-Friendly Testing: Use Google's Mobile-Friendly Test to ensure your site is responsive and accessible on mobile devices.
Page Speed: Monitor mobile page loading times to enhance the mobile user experience.
Monitoring your adult website's SEO performance is an ongoing process. It enables you to adapt to changes in search engine algorithms, shifts in user behavior, and emerging competitors. With this, we conclude our comprehensive guide on adult SEO. We hope this resource equips you with the knowledge and tools to navigate the unique challenges and opportunities in this dynamic landscape.
Elevating the visibility of your online adult business demands a holistic approach, melding specialized industry insights, ethical practices, and a profound grasp of adult website SEO principles.
By deftly maneuvering through content regulations, meticulously delving into keyword research, fine-tuning on-page content, addressing technical intricacies, cultivating high-quality backlinks, enriching the user experience, harnessing the power of social media, optimizing video content, implementing local SEO strategies, vigilant progress monitoring, and keeping abreast of evolving trends, you can craft a robust adult SEO strategy.
This strategy will not only steer organic traffic your way but also enhance your search rankings, ultimately playing a pivotal role in the success of your online adult business within this distinctive digital realm.
Frequently Asked Questions
Adult SEO presents unique challenges due to content restrictions and regulations. These include complying with age restrictions, addressing privacy concerns, and navigating social media restrictions. It's essential to balance sensitivity and specificity in keyword usage while maintaining ethical practices.
Technical SEO sets the foundation for adult websites. Implementing SSL encryption ensures security, while XML sitemaps enable comprehensive crawling by search engines. Addressing technical issues and fixing broken links is crucial for maintaining a healthy website.
User experience is a critical aspect of adult SEO. Creating intuitive interfaces, enhancing site speed, and ensuring mobile responsiveness are essential for retaining users and improving search rankings. A seamless user experience can set you apart in a competitive landscape.
Building authority responsibly involves navigating adult link building challenges. Prioritizing quality over quantity in backlinks is essential. Engaging in ethical outreach and partnerships with relevant, reputable websites can help you acquire valuable backlinks.
Yes, local SEO is relevant for adult websites. Navigating privacy concerns is vital, and targeting local keywords and geographical terms can help you connect with your local audience. Utilizing adult directories and listings can improve your local presence.
Optimizing adult videos involves using descriptive titles and tags. Hosting platforms and embedding best practices enhance video SEO. It's crucial to focus on providing valuable, engaging video content to improve your search engine rankings.
Tackling social media restrictions and policies is a common challenge. Building an engaged adult community online is achievable by understanding your target audience and finding platforms that cater to your niche. Effective sharing and promotion strategies include creating shareable content and utilizing hashtags.